FRED LESHER
BIRDER AND NATURALIST
On Birding
©Excerpted from Volume 1, Discover! America's Great River Road by Pat Middleton, Copyright 1991. May not be reposted or reproduced in any manner without permission.
[Please Click Banner Below to Visit our Sponsor!]
---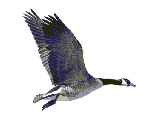 My own philosophical approach to our environment is that Americans can not continue to think like pioneers. It's been 100 years since Wisconsin was truly a frontier, yet we continue to act as if our resources are unlimited: every last bit of wilderness must be tamed, cultivated, developed, marketed, and sold for a profit.
This is what I call a frontier mentality, an emphasis on Individualism that is no longer appropriate. It is unlikely that our economy can maintain the growth rate we have become accustomed to and the economic slow down we are experiencing now is likely just a preview. Personal restraint, the kind which the Japanese and others have had to cultivate for hundreds of years because of their population, is new to us.
It's natural to think that we can do whatever we have brains, technology, money to do; but we cannot continue to exhaust our resources. I don't advocate `going back'--we can't go back--but we do have to restrain the way we behave. The more intellectually informed we are about nature, the better we may adjust our expectations.
Birding is very different from going to a country club and playing golf. One thinks of golf as being an outdoors activity, but it's still very much INSIDE--cultured, well-mannered, cultivated. The best birding often takes place in rather uncared for areas--areas that others often consider to be `wasteland' that should be `better utilized.'
---